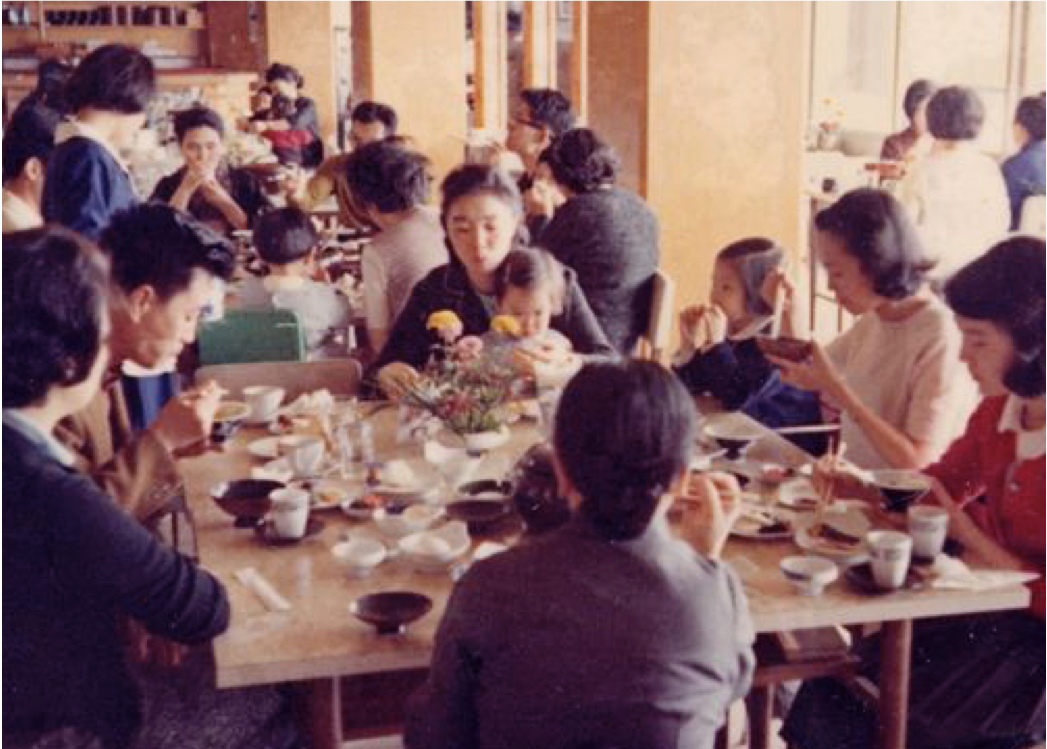 About Eleanor
Family...community, comfort and fulfillment.
I am the toddler on my cousin's lap, at a family restaurant, Tokyo.
Eleanor Kwei is a pen&ink artist and graphic designer, with a BFA in Illustration. For two decades, she worked in the publishing industry, designing and illustrating non-fiction books in Arts & Crafts for general readers.
Returning to her illustration roots since moving to Westchester County, Eleanor is proud to have a portfolio of illustrated private estate maps, of townships, farms, and private homes.
Born in Athens, Greece, to diplomat parents, a childhood living on four continents enabled her an outsider's power of observation. Eleanor's extensive knowledge of classical art styles and traditional techniques, and an original, authentic understanding of cultures and attitudes readily lends itself to any project that requires a sensitive and respectful approach to show case an estate, from broad outline to the finest detail.
An author of five books on art and craft, Eleanor has also worked on two self-publishing projects: My Mighty Hudson, a history of the Hudson River (2009), and The Thyroid Crisis and the Seaweed Remedy (2011). She is active in her local environmental action groups, and in two organic community gardens.
Eleanor welcomes any inquiries, discussions or exchanges. Please contact her at 917-202-0080.